The effect of supplementing chestnut tannins on the productive results of finishing lambs fed rations deficient in metabolizable protein
Autori
Cekić, Bogdan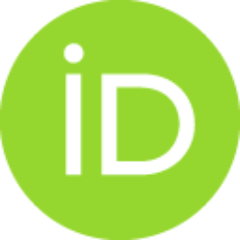 Božičković, Aleksa
Ružić-Muslić, Dragana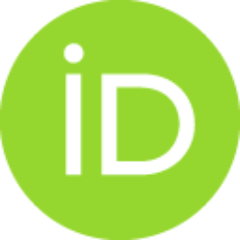 Marković, Jordan
Maksimović, Nevena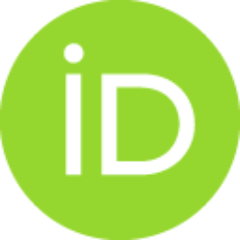 Nikšić, Dragan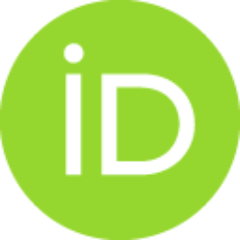 Stanisavljević, Nemanja
Članak u časopisu (Objavljena verzija)

Apstrakt
The aim of this study was to investigate the effects of chestnut tannins in metabolizable protein deficiency, on dry matter (DM) intake, growth performance of finishing lambs, feed efficiency and digestibility of nutrients. The study included 30 crossbred lambs, blocked by body weight (BW) and divided into three groups, depending on the concentrations of added chestnut tannins in the rations (0, 10 and 20 g/kg DM for CON, 10T and 20T group, respectively). Rations were determined by BW and expected average daily gain (ADG), with a deficiency in metabolizable protein of about 15%. All groups received the same amount of daily feed. Dry matter intake, ADG and indicators of efficiency such as the Kleiber ratio (KR) and protein efficiency ratio (PER) were estimated. The digestibility of the rations was determined in three collection periods. Dry matter intake did not differ among groups. Growth performances for the whole experiment were significantly better for the 20T group than CON
...
(p < 0.05), while no differences were established for group 10T. Group 20T achieved the highest ADG and total gain (228 g/day ± 27.8; 13.7 kg ± 1.7), with the best average conversion of dry matter (4.4 kg DM/kg BW), KR (15.6), and PER (1.6). In all three collections, dry matter and crude protein digestibility was higher for CON, while the digestibility of ether extract was higher for the 20T group than CON. Based on these results, it can be concluded that a ration of chestnut tannins in the concentration of 20 g/kg DM, in conditions of protein deficiency, can have a positive effect on lamb performances. This can be partially explained by the ability of tannins to form complexes with proteins, which can change intestinal protein flow and utilization.
Das Ziel dieser Studie war, die Wirkungen von Kastanien-Tanninen in Rationen mit unzureichender Versorgung mit metabolisierbarem Protein auf die Aufnahme von Trockenmasse (DM), die Wachstumsleistung von Mastlämmern, den Futteraufwand und die Verdaulichkeit von Nährstoffen zu untersuchen. Die Studie umfasste 30 Kreuzungslämmer, die durch das Körpergewicht (BW) und die Konzentrationen von zugesetzten Kastanien-Tanninen in der Nahrung (0, 10 und 20 g/kg DM für die Kontrolle, 10T- bzw. 20T-Gruppe) in drei Gruppen unterteilt wurden. Die Rationen wurden durch das Körpergewicht (BW) und die erwartete durchschnittliche tägliche Zunahme (ADG) mit einem Mangel an metabolisierbarem Protein von etwa 15% definiert. Alle Gruppen erhielten die gleichen Futtermengen. Die DM-Aufnahmen, ADG-Werte, und Verwertungsgrößen wie das Kleiber-Verhältnis (KR) und das Protein-Effizienz-Verhältnis (PER) wurden geschätzt. Die scheinbare Verdaulichkeit wurde in drei Sammelperioden ermittelt. Die DM-Aufnahme
...
unterschied sich nicht zwischen den Gruppen. Die Wachstumsleistungen für das gesamte Experiment waren für die 20T-Gruppe signifikant besser als für die Kontrollgruppe (p < 0,05), während für die 10T-Gruppe keine Unterschiede festgestellt wurden. Gruppe 20T erreichte den höchsten ADG und Gesamtzuwachs (228 g/Tag ± 27,8; 13,7 kg ± 1,7) mit der besten durchschnittlichen Umwandlung von Trockenmasse (4,4 kg DM/kg BW) und den günstigsten Werten für KR (15,6) und PER (1,6). In allen drei Sammelperioden war die Verdaulichkeit von DM und Rohprotein bei der Kontrolle höher, während die Verdaulichkeit des Rohfetts bei der 20T-Gruppe höher war als bei der Kontrolle. Aus den Ergebnissen kann geschlossen werden, dass Kastanientannine in einer Konzentration von 20 g/kg DM Futter bei Proteinmangel einen positiven Effekt auf die Leistung von Mastlämmern haben können. Dies kann teilweise durch die Fähigkeit von Tanninen erklärt werden, Komplexe mit Proteinen zu bilden, die den Proteinfluss durch den Verdauungstrakt und seine Verwertung verändern können.
Ključne reči:
Growth / Polyphenols / Feed efficiency / Digestibility / Wachstum / Polyphenole / Futteraufwand / Verdaulichkeit
Izvor:
Züchtungskunde, 03-2022, 94, 2, 137-149
Finansiranje / projekti: