Quality of aborigenous karachay goat meat under different conditions
Autori
Selionova, Marina I.
Mamontova, Tatyana V.
Aybazov, Аli-Мagomet М.
Caro Petrović, Violeta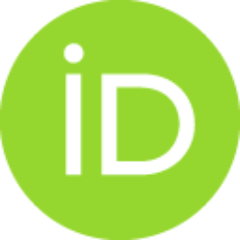 Petrovic, Milan P.
Članak u časopisu (Objavljena verzija)

Apstrakt
In this study, the influence of different conditions of keeping and feeding on meat productivity and meat quality of indigenous Karachai goats kept in different geographical regions of the Karachay-Cherkess Republic was assessed. The experiment involved three populations of Karachai goats: Group I was kept at an altitude of 500-600 meters above sea level, II - 900-1000, III - 1600- 2000 meters above sea level. There were no significant differences in slaughter indicators (P≥0.05). However, there was a tendency to a decrease in the preslaughter weight, the area of the muscle eye in carcasses obtained from goats of the foothill and mountain zones (on average by 5.15% and 5.55%), the meat content coefficient from the foothill zone (7.3%) and several a greater proportion of bones in the carcasses of goats in the foothill and mountain zones (on average by 3.9%). Morphological cutting of carcasses showed the predominance of muscle tissue over bone - 76.8% versus 23.2%. The data o
...
f microstructural analysis of the longest muscle of the back of Karachai goats showed a large number of muscle fibers (on average 404.5 pieces per 1 mm2 with their small diameter (on average 26.3 microns). Based on the assessment, it is concluded that the higher the height above the level the sea of the animal habitat, the lower the meat productivity and the lower the fat content in the meat.
Ključne reči:
goat; / goat meat; / meat quality; / chemical composition
Izvor:
Proceedings of the 13th International Symposium Modern Trends in Livestock Production October 6 – 8, 2021, Belgrade, Serbia, 2021, 117-125
Izdavač:
Institute for Animal Husbandry Belgrade Zemun
Finansiranje / projekti:
The research was supported by a grant from the Russian Science Foundation (project No. 19-76-20006).