Assessment of yield, quality and nitrogen index of Agrostietum capillaris grassland as affected by fertilizations
Prinos, kvalitet i indeks ishrane azotom livade tipa Agrostietum capillaris pod uticajem đubrenja
Authors
Simić, Aleksandar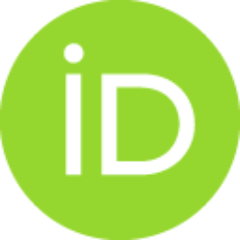 Mandić, Violeta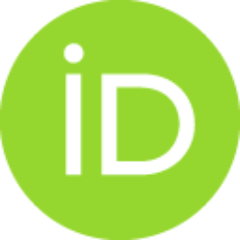 Vučković, Savo
Bijelić, Zorica
Stanisavljević, Rade
Štrbanović, Ratibor
Sokolović, Dejan
Article (Published version)

Abstract
Managing N, P and K inputs in semi-natural meadow production systems is important for achieving maximum yields in livestock farming. The objective of the present study was to estimate the effect of different NPK levels (N0P0K0, N50P50K50, N100P50K50, N100P100K100, N150P100K100 and N200P150K150 kg ha-1 yr-1) on the yield, quality and nitrogen nutrition index (NNI) in a grassland community of Agrostietum capillaris (semi-natural meadow) in western Serbia. The study was conducted during the seasons of 2005-2008. The values of the investigated parameters, except for the unit N uptake, were the highest in 2004/2005 due to favorable climate conditions. The levels of nitrogen significantly increased all of the studied parameters compared to the control treatment, except for unit N uptake. Mineral fertilizers at N200P150K150 provided the highest green forage yield (25.12 t ha-1), dry matter yield (8.12 t ha-1), crude protein yield (876.3 kg ha-1), nitrogen uptake (140.2 kg ha-1) and nitrogen n
...
utrition index (70.2%), and the lowest unit N uptake (0.0022 kg N kg DMY-1). The use of mineral fertilizers increased green forage yield, dry matter yield and crude protein yield, increasing fertilizer from lowest to highest rate increased fresh and dry matter yield, as well as protein yield. Based on the results of the study, monitoring of nutrition indices would be necessary in order to increase productivity and economic benefits.
Unošenje N, P i K inputa u poluprirodnim livadama je vaţno za postizanje maksimalnih prinosa na stočarskim farmama. Cilj ove studije bio je procena uticaja različitih nivoa N, P i K (N0P0K0, N50P50K50, N100P50K50, N100P100K100, N150P100K100 and N200P150K150 kg ha-1 yr-1) na prinos, kvalitet i indeks ishrane azotom (NNI) u livadskoj zajednici Agrostietum capillaris (poluprirodna livada) u zapadnoj Srbiji. Studija je sprovedena tokom perioda 2005-2008. Vrednosti ispitivanih parametara, izuzev usvajanja azota po jedinici mase, bile su najviše u 2004/2005 zbog povoljnih klimatskih uslova. Nivoi azota su značajno povećali sve ispitivane parametre u poređenju sa kontrolnim tretmanom, osim usvajanja azota po jedinici mase. Đubrenje sa N200P150K150 obezbedilo je najveći prinos zelene krme (25.12 t ha-1), prinos suve materije (8.12 t ha-1), prinos sirovih proteina (876.3 kg ha-1), usvajanje azota (140,2 kg ha-1) i indeks ishrane azotom (70,2%), kao i najmanji unos azota (0,0022 kg N kg PSM-1).
...
Upotreba mineralnih đubriva povećala je prinos zelene krme, prinos suve materije i prinos sirovih proteina, povećavanjem đubriva od najmanje do najveće količine je povećalo prinos sveže i suve mase, kao i prinos proteina. Na osnovu rezultata studije, praćenje indeksa ishrane azotom bi bilo neophodna mera u cilju porasta produktivnosti i ekonomske efikasnosti.
Keywords:
Agrostietum capillaris / fertilization / nitrogen indices / quality / yield
Source:
Biotechnology in Animal Husbandry, 2020, 36, 1, 101-113
Publisher:
Institut za stočarstvo Beograd-Zemun
Funding / projects:
Ministry of Education, Science and Technological Development of Republic of Serbia