Reliability of the PIGLOG assessment of meatiness and correlation of carcass quality properties
Authors
Radović, Čedomir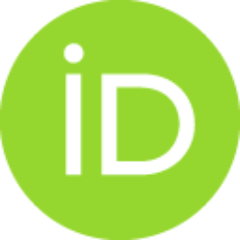 Petrović, Milica
Brkić, Nenad
Parunović, Nenad
Radojković, Dragan
Radović, Ivan
Savić, Radomir
Gogić, Marija
Contributors
Petrović, Milan M.
conferenceObject (publishedVersion)

Abstract
The aim of the work was to determine the reliability of measurement using PIGLOG 105 of fat thickness (SL1 and SL2), the depth of Musculus longissimus (ML) and to estimate the meatiness in living and slaughtered animals (dissection on the slaughter line according to the Ordinance of R. Serbia). The study was conducted on 170 animals of two genotypes: Swedish Landrace (n = 73) and F1 crosses SLxLY (n = 97), of both sexes (castrated males n = 79 and females n = 91). The average fat thickness was determined at an average body mass of 109.6 kg using PIGLOG 105 - SL1 = 14.55 mm, SL2 = 12.74 mm, while the thickness of the fat was determined by dissection, and the following values were determined on the same locations: SL1 = 16.42 mm, SL2 = 14.19 mm. Depth of ML established using PIGLOG 105 was 47.59 mm, while the greater depth of ML was obtained by dissection (55.58 mm). Percentage and meat yield determined with PIGLOG 105, dissection and JUS were 55.77%; 57.72% and 49.36 kg and 44.42% and 3
...
8.64 kg, respectively. Based on these results obtained, we can see that JUS has significantly lower absolute values for percentage and yield of meat compared to PIGLOG 105 and dissection. It was found that there is a statistically significant difference between the estimated meatiness values. Correlations between traits measured using PIGLOG 105 and the same values determined on dissected carcass sides are as follows: strong for SL1 (r = 0.724), very strong for SL2 (r = 0.820), and medium for the depth of ML (r = 0.447 ). The correlation for the percentage of meat is very strong (r = 0.787). There were statistically highly significant correlations for the meatiness estimated using PIGLOG 105 and dissection.
Keywords:
pigs / PIGLOG 105 / lean meat content / carcass quality / correlation
Source:
Proceedings of the 4th International Congress New Perspectives and Challenges of Sustainable Livestock Production October 7 – 9, 2015, 2015, 273-283
Publisher:
Belgrade : Institute for Animal Husbandry
Funding / projects: