Conservation of autochthonous sheep breeds in Serbia and Slovenia
Authors
Ružić-Muslić, Dragana
Bijelić, Zorica
Caro Petrović, Violeta
Škrbić, Zdenka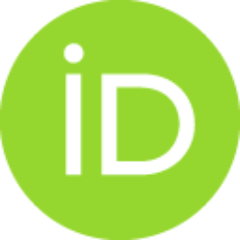 Cividini, Angela
Bojkovski, Danijela
Simčić, Mojca
Kompan, Drago
Contributors
Petrović, Milan M.
conferenceObject (publishedVersion)

Abstract
The objective of this paper is to review the status of autochthonous breeds of sheep in Serbia and Slovenia, of their conservation breeding program goals and incentives. The adopted definition of a breed is either a sub-specific group of domestic livestock geographical and/or cultural separation from phenotypically similar groups has led to acceptance of its separate identity. Autochthonous breeds were developed in specific rearing conditions and consequently have specific genes responsible for good adaptability and fertility, disease resistance, maternal instinct and longevity. The autochthonous breeds of sheep in Serbia include: Pirot Pramenka Krivovirska, Bardoka, Karakachanska, Lipska, Vlaskho Vitoroga Pramenka and Chokan Tsigai, whereas in Slovenia: Istria Pramenka, White Landscape Pramenka, Lake-Solčavska and Bovec sheep.The main purpose of conserving the autochthonous sheep breeds in general is to preserve resistance, longevity, maternal instinct, the specificity of each race, i
...
ncreasing the number of heads or maintaining a stable level, as well as preventing of inbreeding. With regard to conservation of genetic resources in Serbia is represented by model in situ, while in Slovenia the in situ and ex situ program. The incentives in Serbia per head for endangered breeds of sheep is 37 EUR, in Slovenia 13.4 EUR per head.
Keywords:
sheep / autochthonous / Pramenka / conservation program
Source:
Proceedings of the 4th International Congress New Perspectives and Challenges of Sustainable Livestock Production October 7 – 9, 2015, 2015, 83-103
Publisher:
Belgrade : Institute for Animal Husbandry
Funding / projects:
Serbian-Slovenian bilateral project: "Morphological, production and genetic characterization of endangered breeds of sheep in Serbia and Slovenia"