Relationships of mycobiota on rachides and kernels of wheat
Само за регистроване кориснике

Аутори
Lević, Jelena
Stanković, Slavica Ž.
Krnjaja, Vesna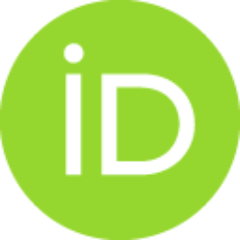 Tančić, Sonja L.
Ivanović, Dragica
Bočarov-Stančić, Aleksandra S.
Чланак у часопису (Објављена верзија)

Апстракт
The frequency and incidence of fungi, as well as their interdependence, on rachis and grain of 14 wheat cultivars grown under 19 different agroecological conditions in Serbia, were studied. Out of the 23 identified fungal genera, a significantly higher number of species was isolated and identified from rachides (22) than from kernels of wheat (9). Fusarium and Alternaria species were the most frequent (up to 100 %) species on both, rachides and kernels, but the incidence of these fungi were higher on rachides than on kernels. The most frequent of the 14 Fusarium species were F. graminearum (96.8 % on both, rachides and kernels) and F. poae (93.8 % on rachides and 51.6 % on kernels). The frequency of F. verticillioides was significantly higher on rachides (64.5 %) than on kernels (19.4 %). A positive correlation (r = 0.5356 **) was established between the frequency of F. graminearum on rachides and on kernels. Furthermore, the frequency of Alternaria spp. was also statistically higher o
...
n rachides than on kernels, but the correlation was not statistically significant (r = 0.1729). The incidence of F. graminearum was negatively correlated with the incidence of Alternaria species in both, rachides (r = -0.3783 *) and kernels (r = -0.4863 **). These are the first data on the frequency and incidence of fungi on wheat rachides in Serbia, and they support the few data presented in the world literature. Results of this research could be useful for better understanding of pathways in a fungal infection and the improvement of wheat breeding for resistance, as well as, a proper application of fungicides in the wheat head protection.
Кључне речи:
Wheat / Fungi / Rachides / Kernels / Frequency / Incidence / Fungal interdependence
Извор:
European Journal of Plant Pathology, 2012, 134, 2, 249-256
Финансирање / пројекти: