Some aspects of modern selection organiation in sheep production
Neki aspekti savremene organizacije selekcijskih postupaka u ovčarstvu
Authors
Petrović, Milan P.
Žujović, Miroslav
Negovanović, Dragan
Ružić-Muslić, Dragana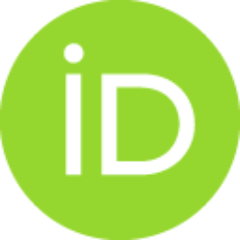 Strsoglavec, Stela
Article

Abstract
Development of the improvement theory, improvement of the technological process of production, especially greater demand for high quality lamb sheep milk cheeses (yellow hard cheese, white soft cheese) and wool of improved traits, demands modernization of organizational forms of selection in sheep production. Activities of people engaged in selection are concentrated on several directions focusing on the defining the organizational scheme based on the fact that mass selection which is most frequent in sheep production, could be more efficient with adequate organization. The opinion is prevailing that the best way of organizing is according to the principle of pyramid. Selection procedure within the pyramid is question of agreement between the genetic scientist and farmer depending on the improvement objective. Beside this pyramid organization, in countries with advanced stage of sheep production, other selection programs are present which represent not replacement of the pyramid organi
...
zation but are expression of the will to better determine the economical parameters and increase, the fanner's profit Special attention in sheep selection is directed towards the providing of unique scientific approach to the evaluation of the animal based on objective productivity control. Software is developed for more efficient realization of the selection procedure and genetic information systems introduced on relation farmer - selection service.
U ovom preglednom radu su izneti savremeni trendovi u organizaciji selekcije u ovčarstvu po smerovima proizvodnje. Povećanje interesa za ovčijim mesom zahteva usavršavanje postojećih I primenu novih organizacionih formi selekcijskih postupaka. Razvojem kompjuterske tehnike, razrađeni su praktični korisnički softveri za efikasnije sprovođenje selekcijske procedure. U cilju smanjenja troškova merenja i povećanja efikasnoti selekcije ovaca na mesnatost, organizuju se kooperativne odgajivačke strukture farmer a. Proizvodnja mleka u određenoj populaciji se može povećavati iz godine u godinu, ukoliko se selekcija sprovodi putem grupnog oplemenjivanja, na principu piramide koja se sastoji iz nukleusa i komercijalnog stada. Princip organizacione seme selekcije u cilju povećanja prinosa i kvaliteta vune takođe ba- zira na osnovnim postavkama tradicionalne piramide. Pri tome se unapred postavlja željeni odgajivački cilj i predviđaju efekti selekcije.
Keywords:
sheep / organization / selection / traditional pyramid / ovca / organizacija / selekcija / tradicionalna piramida
Source:
Savremena poljoprivreda, 2002, 51, 3-4, 155-159
Publisher:
Dnevik-Poljoprivrednik AD, Poljoprivredni fakultet i Naučni institut za ratarstvo i povrtarstvo, Novi Sad