Утицај танина на квалитет протеина у исхрани преживара
Uticaj tanina na kvalitet proteina u ishrani preživara
Authors
Cekić, Bogdan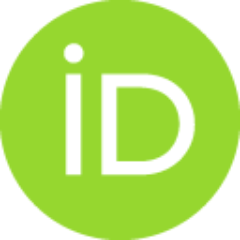 Božičković, Aleksa
Bijelić, Zorica
Ružić-Muslić, Dragana
Stojiljković, Nenad
Mićić, Nenad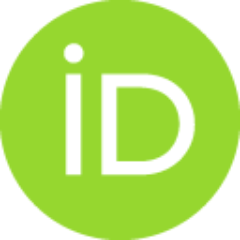 Maksimović, Nevena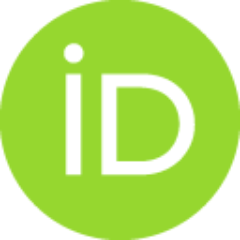 Conference object (Published version)

Abstract
Tanini predstavljaju heterogenu grupu polifenolnih jedinjenja koji se odlikuju sposobnošću taloženja proteina, polisaharida i minerala. To su fenolna sekundarna jedinjenja biljaka koja se većinom (preko 80%) nalaze u drvenastim višegodišnjim dikotiledonim biljkama i manjim delom (oko 15%) u jednogodišnjim i zeljastim višegodišnjim dikotiledonim biljkama, ali su prisutni i u hranivima, ljudskoj hrani i nekim pićima (vinu na primer) i predstavljaju četvrtu najbrojniju grupu jedinjenja u vezikularnom tkivu, posle celuloze, hemiceluloze i lignina. Tanini se sastoje od 12 do 16 fenolnih grupa i 5-7 aromatičnih prstenova. Nalaze se u gotovo svim delovima biljke: u semenu, plodu, listu, stablu, kori i korenu, i njihova primarna funkcija je zaštita biljke protiv patogena, insekata, štetočina i biljojeda. Iako postoji nekoliko klasifikacija, glavna podela tanina je na kondenzovane i tanine podložne hidrolizi. Tanini se odlikuju astrigentnošću, oporim ukusom i dugo su smatrani isključivo antin
...
utritivnim materijama koje dovode do brojnih smetnji i zdravstvenih problema životinja. Od 80ih godina XX veka počinje da se ispituje njihov pozitivan uticaj na životinje. Biljke mogu da sadrže i do 20% tanina u suvoj materiji. Sadržaj tanina zavisi od biljne vrste, fenofaze, a menja se i u skladu sa uslovima okoline. Najčešće ispitivane krmne kulture koje sadrže tanine su: žuti zvezdan (Lotus corniculatus) sa sadržajem tanina 20-40 g/kg suve materije, zatim esparzeta (Onobrichis vicifolia) sa 5-22 mg/g zelenog lista, hmelj (Humulus sp.), cikorija (Chicorium intybus), ajčica (Coronilla varia), čič (Astragalus cicer), sula (Hedysarum coronarium), karob (Ceratonia siliqua) i druge. Zadnjih godina sve više se u ishrani preživara koriste ekstrakti tanina dobijeni od drvenastih vrsta, pre svega hrasta (Quercus sp) i kestena (Castanea sp) koji u zavisnosti od proizvođača sadrže oko 70% tanina. Proteini su najskuplja komponenta hrane za životinje i teži se njihovom boljem iskorišćavanju. U ishrani preživara, usled buražne fermentacije dolazi do određenih gubitaka proteina. Iz tog razloga se teži povećanju sadržaja proteina u hrani za preživare koji izbegavaju buražnu fermentaciju (tzv. "by-pass" proteini). Tanini sa proteinima u uslovima neutralne sredine (kakva je u buragu) stvaraju nerastvorljive komplekse, dok u kiseloj sredini (kakva je u tankim crevima) dolazi do razgradnje ovih kompleksa. Zahvaljujući ovim osobinama tanina, može se uticati na povećanje sadržaja "by-pass" proteina u ishrani preživara i time optimalnije normirati obroci. Reaktivnost tanina zavisi od njihovog izvora, oblika, koncentracije, pH vrednosti sredine, vrste proteina sa kojima reaguju i drugih faktora. Usled korišćenja tanina može doći do optimalnijeg iskorišćavanja proteina što dalje može da vodi ka poboljšanoj produktivnosti životinja (veći prirasti, povoljnija konverzija hrane, veći prinosi) kao i do promena masnokiselinskog sastava mesa i mleka usled izmenjene buražne fermentacije. Takođe, primećeno je da tanini povećavaju otpornost preživara na crevne parazite, poboljšavaju antioksidativna svojstva i doprinose boljem zdravstvenom stanju životinja. S druge strane, ukoliko su koncentracije tanina u hrani za životinje previsoke, mogu se ispoljiti negativni efekti, od kojih su neki: niska konzumacija hrane usled neprijatnog (oporog) ukusa, smanjena svarljivost vlakana i šećera, niži prirasti, različiti oblici intoksikacija životinja i drugo. Takođe, tanini pored proteina mogu reagovati i sa enzimima, kao i sa neproteinskim organskim azotnim jedinjenjima. Upotreba tanina u ishrani preživara je veoma aktuelna. Ipak, potrebno je obaviti još istraživanja kako bi se odredile optimalne koncentracije različitih vrsta tanina iz različitih izvora i u potpunosti razumela njihova uloga, svarljivost i reaktivnost u organizmu životinja.
Tannins represent a heterogeneous group of polyphenolic compounds that are characterized by the ability to precipitate proteins, polysaccharides and minerals. These are phenolic secondary compounds of plants that are mostly (over 80%) found in woody perennial dichotyledonous plants and a smaller part (around 15%) in annual and perennial dicotyledon plants, but also present in nutrients, human food and some drinks (wine on example) and represent the fourth largest group of compounds in the vesicular tissue, after cellulose, hemicellulose and lignin. Tannins consist of 12 to 16 phenolic groups and 5-7 aromatic rings. They are found in almost all parts of the plant: in the seeds, fruits, leaves, trees, roots and roots, and their primary function is to protect the plant against pathogens, insects, pests and herbivores. Although there are several classifications, the main division of tannin is on condensed and hydrolisable tannins. Tannins are characterized by astringency, resistance to tas
...
te and have long been considered only antinutritive substances that lead to numerous disorders and animal health problems. From the 80s of the 20th century, their positive impact on animals is examined. Plants can contain up to 20% tannin in dry matter. The content of tannin depends on the plant species, phenophase, and changes in accordance with environmental conditions. The most commonly studied fodder cultures containing tannins are: Birdsfoot trefoil (Lotus corniculatus) with tannin content of 20-40 g / kg of dry matter, then Sainfoin (Onobrichis vicifolia) with 5-22 mg / g green leaf, hops (Humulus sp.), chicory (Chicorium intybus), Coronilla varia, Astragalus cicer, sulla (Hedysarum coronarium), Ceratonia siliqua and others. In recent years, tannin extracts of woody species, primarily oak (Quercus sp) and chestnuts (Castanea sp), are used in ruminant nutrition, which, depending on the producer, contain about 70% tannin. Proteins are the most expensive component of animal feed and are striving for better use. In the feed of ruminants, due to sterile fermentation, certain protein losses occur. For this reason, it seeks to increase the content of proteins in food for the ruminants that avoids fermentation (the so-called "by-pass" protein). Tannins with proteins in the conditions of a neutral environment (such as in the rumen) create insoluble complexes, while in the acidic environment (such as in the small intestine) there is a degradation of these complexes. Thanks to these tannin properties, it may be possible to increase the content of by-pass proteins in ruminant nutrition and thus to better normalize the meals. Reactivity of tannin depends on their source, shape, concentration, pH of the environment, the types of proteins with which they react and other factors. Due to the use of tannins, optimum protein utilization can be achieved, which can lead to improved animal productivity (higher growth, better food conversion, higher yields), and changes in the fatty acid composition of meat and milk due to modified fermentation. It has also been observed that tannins increase the resistance of ruminants to intestinal parasites, improve antioxidant properties and contribute to a better health condition of animals. On the other hand, if tannin concentrations in animal feed are too high, negative effects can be observed, some of which are: low consumption of food due to unpleasant taste, reduced digestibility of fibers and sugar, lower growth, different forms of animal intoxication and other . Also, tannins besides protein can also react with enzymes, as well as with non-protein organic nitrogen compounds. The use of tannin in ruminant nutrition is very actual. However, more research is needed to determine the optimum concentrations of various tannins from different sources and fully understand their role, digestibility and reactivity in the animal's organism.
Keywords:
полифеноли / танини / жути звездан / еспарзета / кестен / храст / polyphenols / tannins / birdsfoot trefoil / condensed tannins / hydrolisable tannins / oak / chestnut / sainfoin
Source:
Зборник апстраката XIV Симпозијум о крмном биљу Србије "Значај и улога крмних биљака у одрживој пољопривреди Србије", 2019, 79-80-
Publisher:
Društvo za krmno bilje Srbije